Use the Manager in Ledger Live to install or uninstall apps on your Ledger hardware wallet.
How apps work
Your Ledger device securely stores your private keys giving access to your crypto assets.
You need to install apps on your Ledger device to manage different crypto assets. To manage Bitcoin, you need to install the Bitcoin app.
Ledger devices have limited storage and the sizes of apps vary. You can safely install and uninstall apps when needed. Your private keys stay safe on your device and backed up on your Recovery sheet.
Video instructions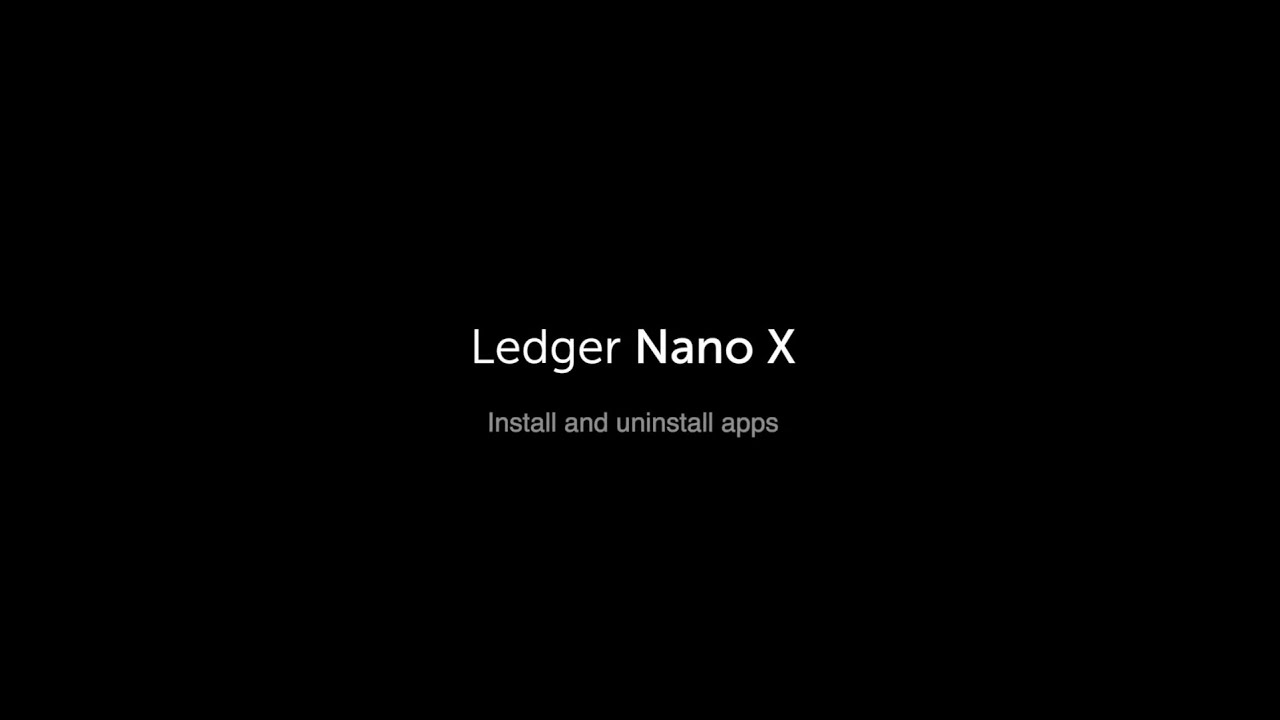 The number of installable apps varies
There are two different types of apps:
Stand-alone apps: These tend to be larger in size. Examples are Bitcoin and Ethereum.
Dependent apps: These are based on a stand-alone app and are therefore smaller in size. You can install many of them at the same time, stacking them.
App installation order
Stand-alone and dependent apps need to be installed in the right order.
Learn more >
Step by step
Open the Manager
Tap the Manager tab.
Connect and unlock your Ledger device.
Allow Ledger Manager when prompted on your device.
The Manager now opens, showing the App catalog and a Device section.
Install an app
Search for the app to install in the App catalog.
Tap the Install button of the app.

The installation drawer appears.
Your device will display Processing...
The app installation is confirmed.
If there's not enough storage space, simply uninstall some apps to make room. By uninstalling apps, you will not lose your crypto assets since your private keys always remain secure on your Ledger hardware wallet.
Uninstall an app
Apps don't hold any sensitive information. You can freely uninstall them and reinstall them later. The private keys providing access to your crypto assets stay on your device.
Search for the app to uninstall in the App catalog.
Tap the Trash button of the app.

The uninstallation drawer appears.
The uninstallation is confirmed.
Please check on your device that the app is uninstalled.
To uninstall the Bitcoin or Ethereum app, make sure all Bitcoin and Ethereum dependent apps are uninstalled first.